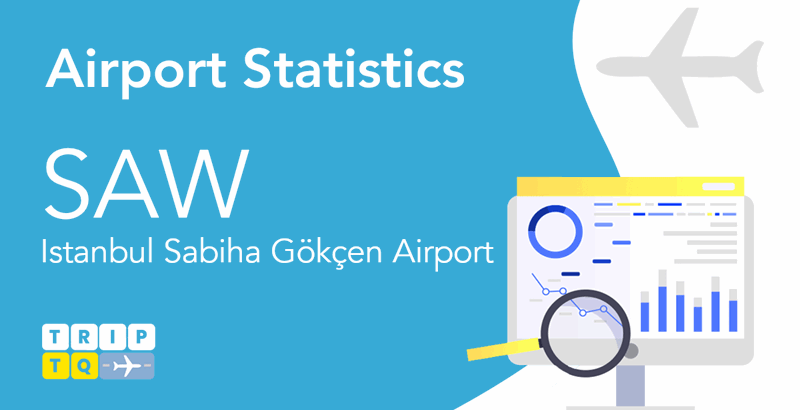 Istanbul Sabiha Gökçen Airport Witnesses 9% Surge in July Passenger Numbers
In July 2023, Istanbul Sabiha Gökçen Airport experienced a remarkable surge in passenger numbers, with a staggering increase of 8.68% compared to the pre-pandemic year of 2019. Statistics reveal that the airport served 3,631,731 passengers in July 2023 instead of 3,341,370 passengers in July 2019. This significant rise in passenger figures highlights the remarkable recovery of the airport after the challenges posed by the pandemic.
One major factor that contributed to the surge in passenger numbers at Istanbul Sabiha Gökçen Airport was the gradual easing of travel restrictions and lockdown measures. As vaccination rates increased and the spread of the pandemic was brought under control, governments and regulatory bodies began to lift stringent travel restrictions. With the resumption of international flights and the relaxation of border control measures, travelers regained confidence in flying, leading to an influx of passengers at the airport.
Another key reason behind the surge in passenger numbers can be attributed to the economic rebound and increased business activity. With the recovery of global markets and the reopening of economies, international trade and business travel witnessed a surge. Istanbul Sabiha Gökçen Airport, strategically located in the heart of Europe and Asia, became a crucial hub for business travelers seeking to establish new partnerships and expand their operations. The airport's convenient connectivity to numerous destinations played a significant role in attracting business travelers.
Furthermore, the airport's efforts to enhance passenger experience and improve infrastructure significantly contributed to the surge in passenger numbers. Istanbul Sabiha Gökçen Airport implemented various measures, such as expanding terminal facilities, introducing advanced security screening systems, and enhancing the overall aviation infrastructure. These investments made the airport more attractive to airlines and passengers, ensuring a smooth and convenient travel experience. Improving facilities and services at the airport played a pivotal role in attracting a substantial number of passengers.
Lastly, Istanbul's unique geographical position as a major tourist destination was another driving force behind the surge in passenger numbers. Known for its rich history, vibrant culture, and stunning landscapes, Istanbul attracted many tourists seeking to experience its charm. Many travelers chose Istanbul Sabiha Gökçen Airport as their entry point, utilizing it as a gateway to explore the city and other popular tourist destinations within Turkey. The allure of Istanbul and the airport's increasing connectivity boosted the passenger numbers significantly.
Istanbul Sabiha Gökçen Airport's July 2023 surge in passenger numbers can be attributed to various factors. These include the relaxation of travel restrictions, the revival of business activities, infrastructure enhancements, and Istanbul's appeal as a prime tourist destination. As the airport adapts and improves, it is poised to remain a vital hub for domestic and international travelers, further contributing to Turkey's aviation industry and economy.
UNBEATABLE VALUE CAR RENTAL

FREE
Amendments,
FREE
Cancellations,
NO
card fees!

airport_shuttle Need Airport Transfers?
Useful Information about Istanbul Sabiha Gökçen Airport