Istanbul Sabiha Gökçen International Airport Parking
Unbeatable Value Airport Parking
Compare Parking Prices at Istanbul Sabiha Gökçen Airport
checkBest price guarantee
checkCompare all parking operators
checkOver 4 million happy customers
checkOptions for all budgets
checkFree no-hassle cancellations


Useful information about airport parking at Istanbul Sabiha Gökçen Airport
The parking department gives people several options for where to park. The car park is something you should remember.
At payment points, you have to sign up for fees before a flight. If not, you'll have to pay for parking by the day.
If you have questions, please call +90 216 588 88 57 or +90 216 588 88 45.
Call +90 216 588 88 52 or +90 216 588 80 53 to reach the valet parking office.
The multi-level car park at Istanbul Sabiha Gokcen International Airport is a four-story building with 4,718 cars and 72 buses.
There is also valet parking that can fit up to 400 cars.
On both the outdoor and indoor levels of the parking garage, disabled people have their own parking spots.
Pay stations are in the parking garage buildings on the open parking level. At the payment points, you can pay for parking with cash or a credit card.
You can also use a credit card at automatic payment stations in parking garage buildings.
Corps diplomatique and official vehicles can park in the ISG car park for an hour if they show the correct paperwork (vehicle registration, official documents, etc.) at the west building car park subscription office.
If you park for more than an hour, you have to pay the regular fees.
A parking lot is right next to the terminal building and can be reached on foot.
Parking Tips at Sabiha Gökçen International Airport
Before you go, call the Airport parking area at +90 216 588 88 57 - 588 88 47 or +90 216 588 88 45 to find out the parking situation and if you need to make a reservation.
Make sure you give yourself an extra hour to get to the airport. This will make it less likely that you have to drive around looking for a parking spot, saving you time. Also, it could keep you from getting to the boarding gate on time.
Check out the map that the airport gives you. Before you go to the airport, make sure you know where the terminals, gates, access roads, and parking lots are.
If you have a piece of luggage, keep in mind how far it is from the parking area to the terminal gates. Check to see if there are any shuttle buses in the area where you are.
There can be a lot of traffic at the security checkpoint and airport gates because of cars in the parking lot. This is especially a problem during busy travel times like the holidays, rush hour, and summer vacations.
When a lot of people use the airport shuttles, it means that they are slow and crowded because the shuttles are full of people and their bags.
There is a chance that the security measures will mess up your regular routine and make it hard to get ready for them.
There may be maintenance or building work going on at the airport, so you may need to take a different route to get to your parking spot.
When you drive to the airport in your car, give yourself a lot of extra time in case traffic slows you down along the way.
Parking Operators at Istanbul Sabiha Gökçen Airport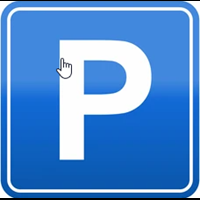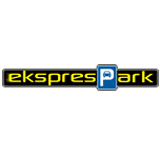 place
Ankara caddesi no:431 Pendik/ Istanbul 34912 | Show on Map
Car Parks at Istanbul Sabiha Gökçen Airport
| Name | Address | Opening Hours | On Airport Grounds | |
| --- | --- | --- | --- | --- |
| Yeddi Emin Otoparkı | Aydınlık Caddesi, 34953, Aydınlı, Tuzla, Istanbul, Turkiye | - | close | |
| İspark | Namık Kemal Caddesi, 34899, Kavakpınar, Pendik, Istanbul, Turkiye | - | close | |
| Sabiha Gökçen Havalimanı | 34906, Sanayi, Pendik, Istanbul, Turkiye | - | done | |
| Pegasus Kısa Süreli Otopark | 34906, Sanayi, Pendik, Istanbul, Turkiye | - | close | |
| Sabiha Gökçen P+R | 34912, Yenişehir, Pendik, Istanbul, Turkiye | Mon-Sun: 00:00 - 24:00 | close | |
| Sabiha Gökçen Uluslararası Havalimanı | 34906, Sanayi, Pendik, Istanbul, Turkiye | Mon-Sun: 00:00 - 24:00 | done | |
| İspark | 34912, Yenişehir, Pendik, Istanbul, Turkiye | - | close | |
| Hakmar | Beyoğlu Sanayi Sitesi, 34953, Aydınlı, Tuzla, Istanbul, Turkiye | - | close | |
| Belde İşhanı Otoparkı | Mustafa Akyol Sokak 3, 34912, Yenişehir, Pendik, Istanbul, Turkiye | - | close | |
| İspark | 34912, Yenişehir, Pendik, Istanbul, Turkiye | - | close | |
| İspark | Ankara Caddesi, 34906, Şeyhli, Pendik, Istanbul, Turkiye | - | close | |
| Ankara Caddesi | 34906, Şeyhli, Pendik, Istanbul, Turkiye | - | close | |
| Barbaros Sokağı | Acele Sokak, 34899, Fevzi Çakmak, Pendik, Istanbul, Turkiye | - | close | |
| Mopaş | Kanarya Caddesi, 34912, Kurtköy, Pendik, Istanbul, Turkiye | - | close | |
| Havalimanı Otoparkı | Millet Caddesi 30, 34912, Yenişehir, Pendik, Istanbul, Turkiye | Mon-Sun: 00:00 - 24:00 | close | |
| World Atlantis | Osmanlı Bulvarı, 34912, Yenişehir, Pendik, Istanbul, Turkiye | - | close | |
| Migros Otopark | Mustafa Akyol Sokak, 34912, Yenişehir, Pendik, Istanbul, Turkiye | - | close | |
| Pegasus Ekopark | 34906, Sanayi, Pendik, Istanbul, Turkiye | - | close | |
| Sabiha Gökçen Havalimanı | 34906, Sanayi, Pendik, Istanbul, Turkiye | - | done | |
| İspark | 34906, Şeyhli, Pendik, Istanbul, Turkiye | - | close | |
Map of Car Parks at Istanbul Sabiha Gökçen Airport Frequently Asked Questions - Istanbul Sabiha Gökçen Airport Parking
{"@context":"https://schema.org","@type":"ParkingFacility","name":"EkpresPark - İstanbul Sabiha Gökçen - Açık Hava","address":"Ankara caddesi no:431 Pendik/ Istanbul 34912","geo":{"@type":"GeoCoordinates","latitude":40.929707,"longitude":29.324954},"openingHours":"Mo-Su"}