Taxi Transfers To and From Istanbul Sabiha Gökçen Airport
Find Unbeatable Value Taxi Transfers


Istanbul Sabiha Gökçen International Airport Taxis - Fares, Distances and Where to Find Them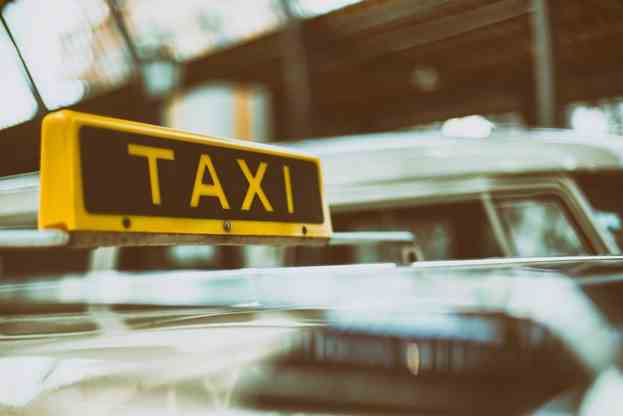 When you fly into Sabiha Gokcen Airport in Turkey, be extra careful not to forget anything.
To get to and from the airport, you can rent a car, take a hotel shuttle, use a ridesharing app, take the bus, or call a taxi.
Taxis to/from the city center of Istanbul usually cost about 300 TL for 32 km. It takes between 1 and 1.5 hours, depending on how busy the roads are.
Taxis at Sabiha Gökçen Airport
When you leave the area where you get your bags, go outside to the Ground Transportation Center.
Taking a taxi during rush hour will cost more and take longer. If you need to go outside the city, talk to your driver about how much the trip will cost.
For excellent service, it's common to give the driver 15 to 20 percent of the fare as a tip.
When taking a taxi to or from the airport, it's important to remember the taxi company, the taxi number, and the name of the driver. This could help if you forget something.
Shuttle Services at Sabiha Gökçen Airport
Many hotels in Istanbul offer complimentary airport shuttle service, but customers may need to book this service in advance at other hotels.
Shuttles can fit big groups, small families, and people traveling alone. You can get more information by calling the hotel where you made your reservation.
At the Ground Transportation Center, you can find where your shuttle service will pick you up and drop you off.
There are a lot of different prices for this service. If you need more help, please ask at the front desk of the hotel.
Depending on how long your trip is, you should tip your driver anywhere from €5.00 to €10.00, plus €1.00 per bag if they help you load or unload your things.
Rideshares at Sabiha Gökçen Airport
Ridesharing services are now allowed to work at the airport. At the Airport Ground Transportation Center, rideshare companies pick up and drop off passengers.
Riders can schedule rides through the company's app, which they can access on their mobile device, and then talk directly to their driver.
They can ask ahead of time for transportation to save time and trouble.
Riders should be able to use the ridesharing app to find out who the drivers are by looking at their faces, license plates, and the color of their cars.
You could ask the driver and the person he picked up to say their names as a safety measure.
Lastly, let's say you're in a situation that makes you feel uneasy. No rule says you have to get in someone else's car if that's the case.
Taxi fares to & from Istanbul Sabiha Gökçen Airport (SAW)
Taxi Transfer Customer Reviews
Available Transfer Options